24/7 AC Repair And HVAC Service in Phoenix, AZ
A proper temperature in your home or office is crucial regardless of the season. And if you need an HVAC system or maintenance, you need a professional HVAC contractor with experience, trust, and expertise to assist you. That's where we come in. We are the best AC repair and HVAC services provider in Phoenix, AZ. Heating Cooling Phoenix is here to help you restore comfort.
Providing Comfort And Trust With HVAC Services Since 1985
Since our establishment in 1985, Heating Cooling Phoenix has been an exceptional HVAC service provider in Phoenix, AZ. With over 30 years of experience in the industry, we have offered our help to 1000+ customers. From such knowledge, we can solve any HVAC system installation or problem you may face. We proudly employ NATE Certified HVAC technicians, and it is the highest certification in the HVAC community. We don't want to compromise on our services to satisfy clients; thus, we provide exceptional technicians. Besides, putting our clients first has helped our business to great success.
Phoenix, AZ, is a desert city with summer heat exceeding 100°F (38°C), which leads to multiple hurdles in HVAC systems, such as stress on components, straining efficiency, breakdown risks, clogging filters, reducing efficiency and indoor air quality, and more. To solve such HVAC problems, you need reliable and 24/7 available HVAC contractors in Phoenix. As a leading AC repair and HVAC service provider in Phoenix, AZ, we take pride in making a comfortable indoor environment all year round.
We provide different HVAC services for residential and commercial properties in Phoenix, AZ, customized to your preferences, needs, and budget. Whether you are looking for new installation, repair, maintenance check, or replacement of your AC or Heater, we have the expertise and tools to help you.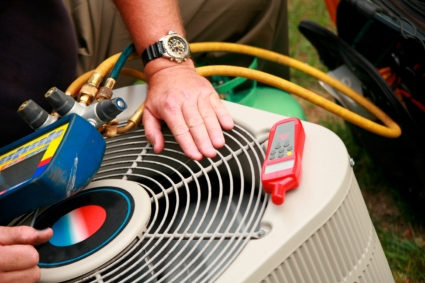 We always prioritize correctness over convenience when completing tasks, following our philosophy of consistently achieving the best possible outcome and maintaining a high-quality standard in our work.
ESTABLISHED SINCE 1985
AFFORDABLE
AVAILABLE 24 HOUR
1000+ SATISFIED CUSTOMER
CUTTING-EDGE TECHNOLOGY
You can call us anytime for the best HVAC repair service in Phoenix, AZ. We know the climate condition of Phoenix and understand that air conditioning services can be an emergency. Therefore our HVAC service is prompt, affordable, and effective, and our technicians are available 24/7. We repair all brands of HVAC units. Once you call us, we will diagnose your HVAC problem and help you with the solutions to keep your HVAC sprinting.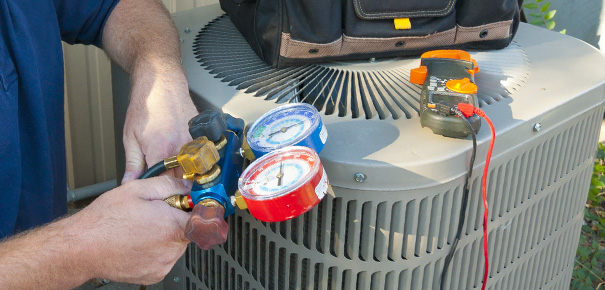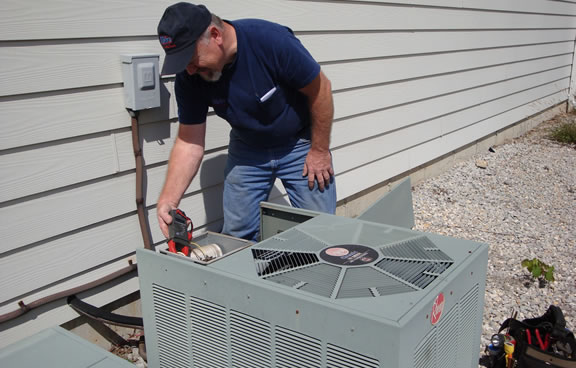 Air Conditioning Repair, Installation, And Maintenance In Phoenix, AZ
The summer is harsh in Phoenix, AZ. People constantly have to use Air Conditioner, and your AC will need repair or maintenance due to constant use. There are lots of people who have to wait for their Air Conditioning to be fixed. Now you don't have to wait in hot air, compromising your comforts and productivity. We specialize in Air Conditioning repair, installation, and maintenance in Phoenix.
What Our Clients Have To Say About Us
The best place to have AC work done. Six cars were suggested, and each one received great reviews. One visit is all there is to it. There is no need for you to return.
Trusted Excellent professional services at reasonable prices. Thank you guys!
Get Your HVAC Service Scheduled Today
You can now quickly achieve your dream HVAC system with our exceptional assistance. All you need to do is fill out our contact form, and we will guide you expertly toward realizing your ideal HVAC system. Our team will contact you promptly to discuss your vision, desires, and unique requirements. We don't just focus on heating and cooling your property's air; we design a space that perfectly fits your preferences.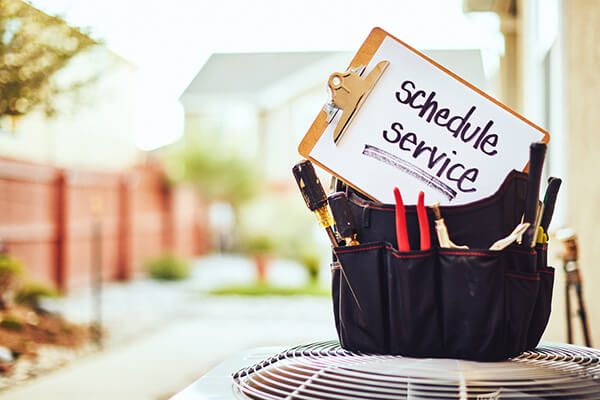 We offer HVAC Service to the following areas of AZ:
Avondale, Sun City, Buckeye, Sun City Grand, El Mirage, Sun City West, Phoenix, Surprise, Goodyear, Waddell, Litchfield Park, Wittmann, Peoria, Youngtown, Phoenix And More!!

Frequently Asked Questions
On average, the HVAC system does last up to 12 to 15 years in Arizona Climate. But saying that, several other factors, such as the size of the unit, the climate and environmental conditions, and regular maintenance, change the lifespan.
Many factors can affect the cost of HVAC service in Phoenix, AZ. Some of these factors are:
Type and complexity of the HVAC service or repair
Availability and demand of HVAC techs in the area
Quality and reputation of the HVAC company or contractor
Location and size of the home or business
Keeping your HVAC system in top shape requires regular servicing tailored to your system type and local climate. Neglecting this vital aspect of maintenance can be costly in the long run. As a general guide, we recommend scheduling an HVAC service annually. If you have both a furnace and an air conditioner, getting them serviced at different times of the year is essential. For air conditioning, schedule a service in the spring, and for your furnace, book a service in the fall. Heat pumps need twice-yearly servicing, once before the cooling and once before the heating seasons. Regular maintenance is the key to an efficient and long-lasting HVAC system.